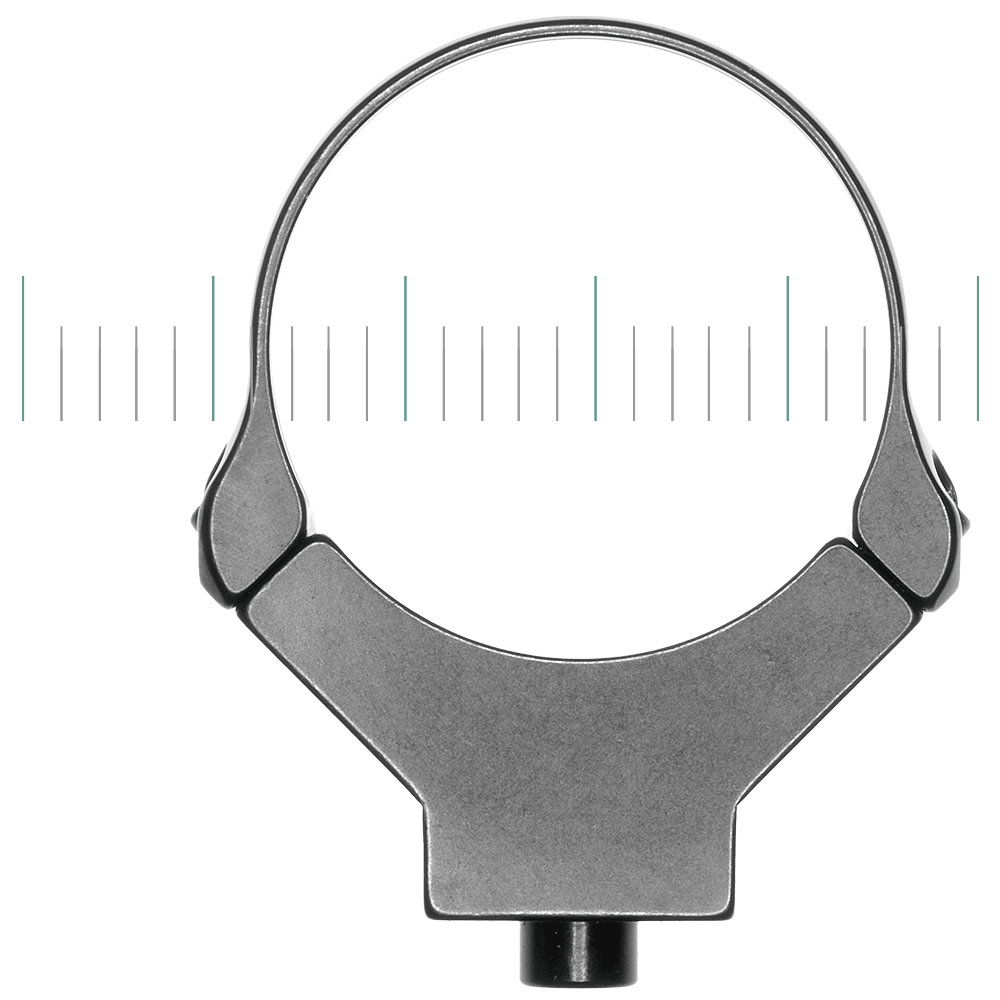 Shooting stability
We define shooting stability as the ability of a rifle scope to retain precisely the same position on the weapon, even after thousands of shots.
The only way to achieve this excellent precision is to attach the scope to the firearm absolutely free from tension. Even when firing medium calibre firearms with an average rifle scope weight, forces of approx. 300 kg can cause strain. In extreme cases, forces can be up to 600 kg.
Endurance testing
The outstanding stability offered by EAW mounts under even the largest mechanical loads is clear in a DEVA test.
Compensating for tolerance with flexibility
Even modern firearms can have tolerances in some areas.
A height difference of a half a millimetre between the front and rear foot will result in a deviation of half a meter at a 100 m firing distance. To compensate for this target deviation, EAW mounts offer multiple adjustment options in different axes.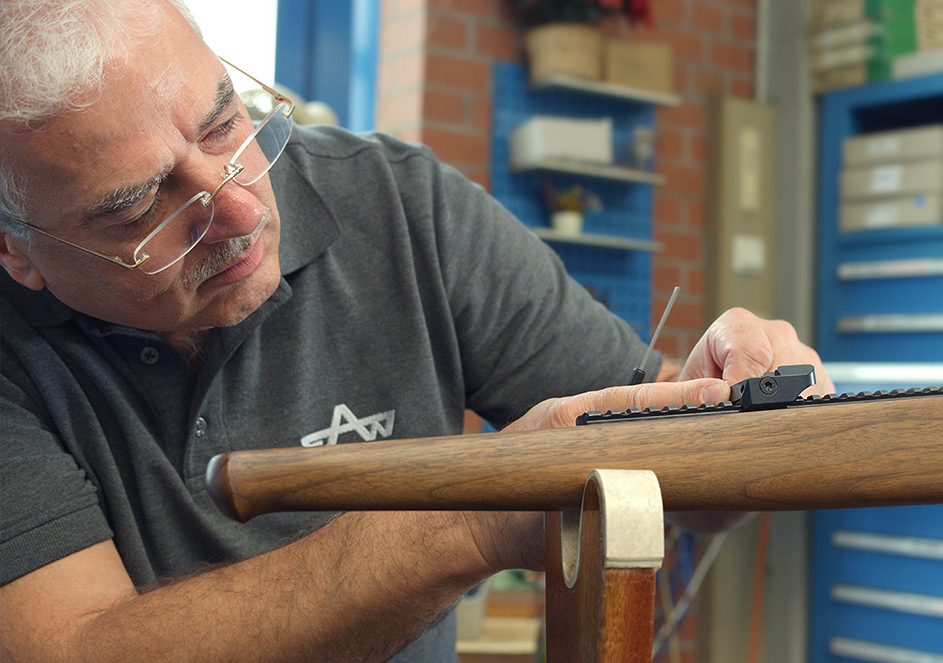 Horizontal adjustment option via pull-down support
The top and bottom components of the rear foot are connected by a dovetail guide, allowing for lateral shifting. The pull-down screws guarantee the proper fit, even in the lateral adjustment range. The pivot ensures that the front foot is installed free from tension.
Another advantage of EAW mounts
EAW mounts ensure economical professional installation.
The meticulously designed EAW modular system also makes it possible to economically equip a firearm with one or more second scopes. Because of this, purchasing a quality EAW mount is always a smart investment.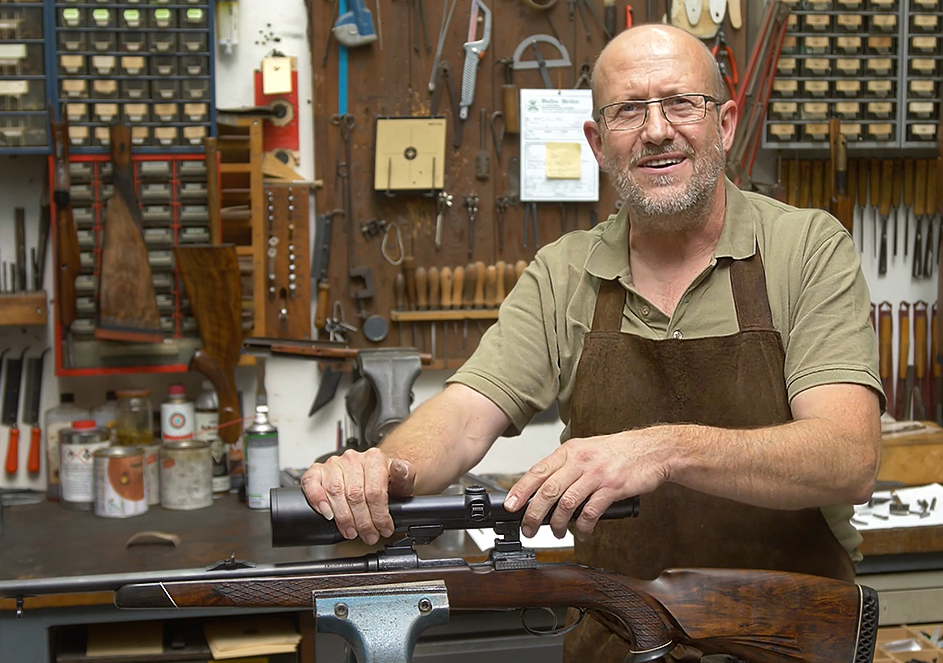 EAW mount types